THE GET A ROOM COLLECTION
It's pure desire, bottled.
All heat and plenty of skin, this sultry blend mixes forbidden apple, mandarin, and stripped-down woody notes, with a sensual mix of vanilla, praline, and spices. Draw the blinds and bolt the door—this is gonna get good.
fragrance family
Woody Fruity
When juicy notes, vanilla, and hard woods come together, it's pleasure, intensified.
Apple Tree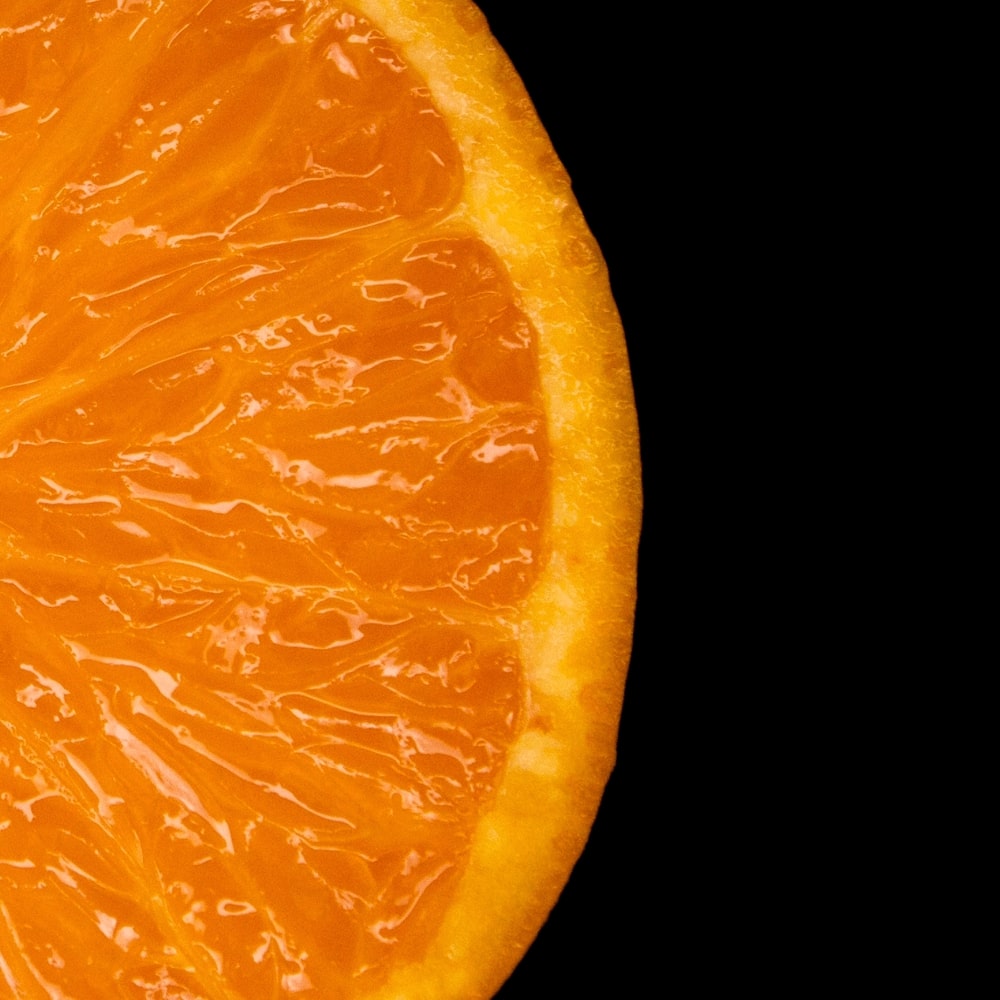 Mandarin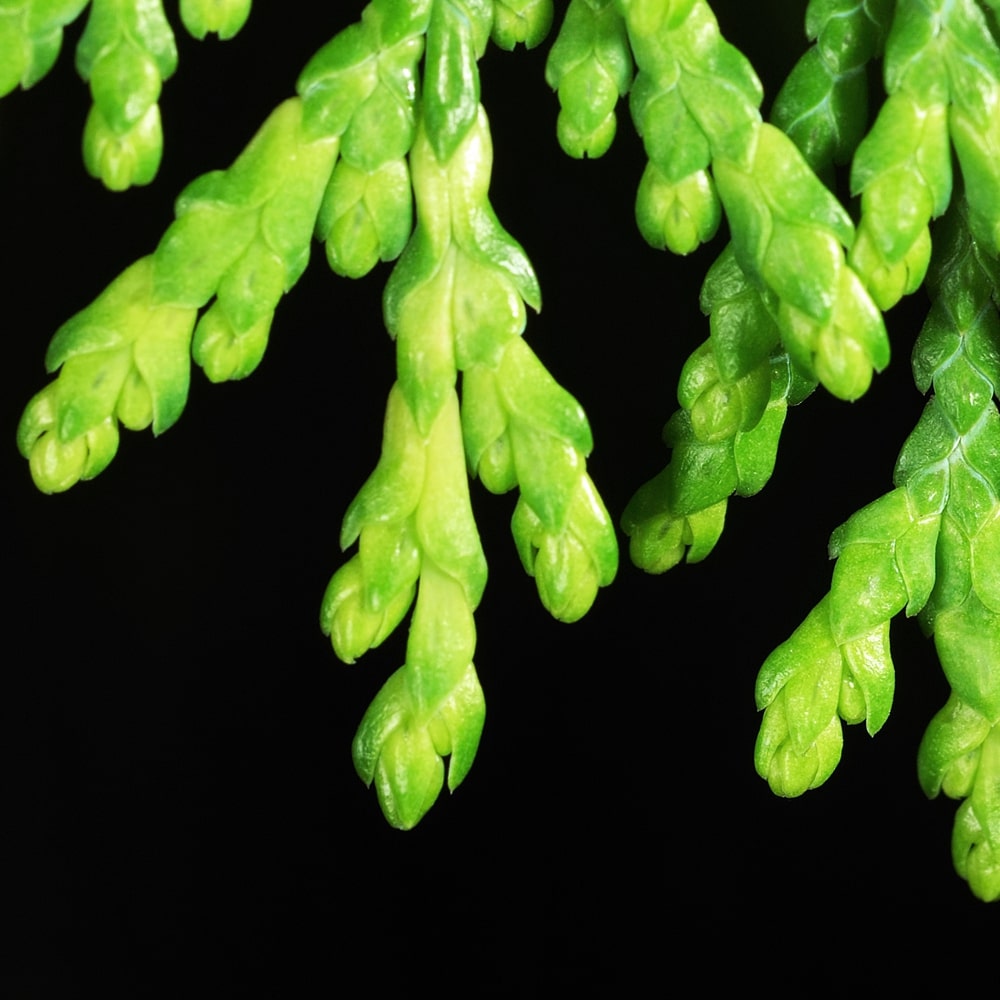 Cypress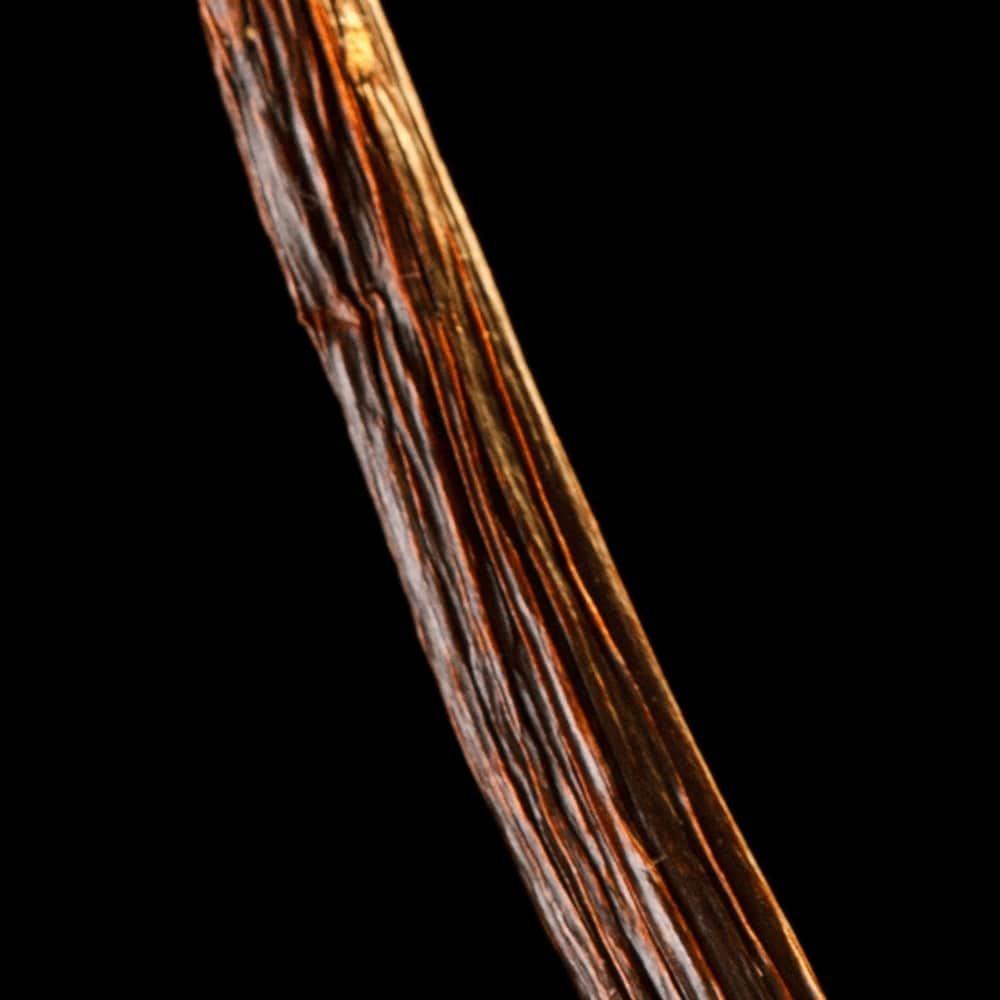 Vanilla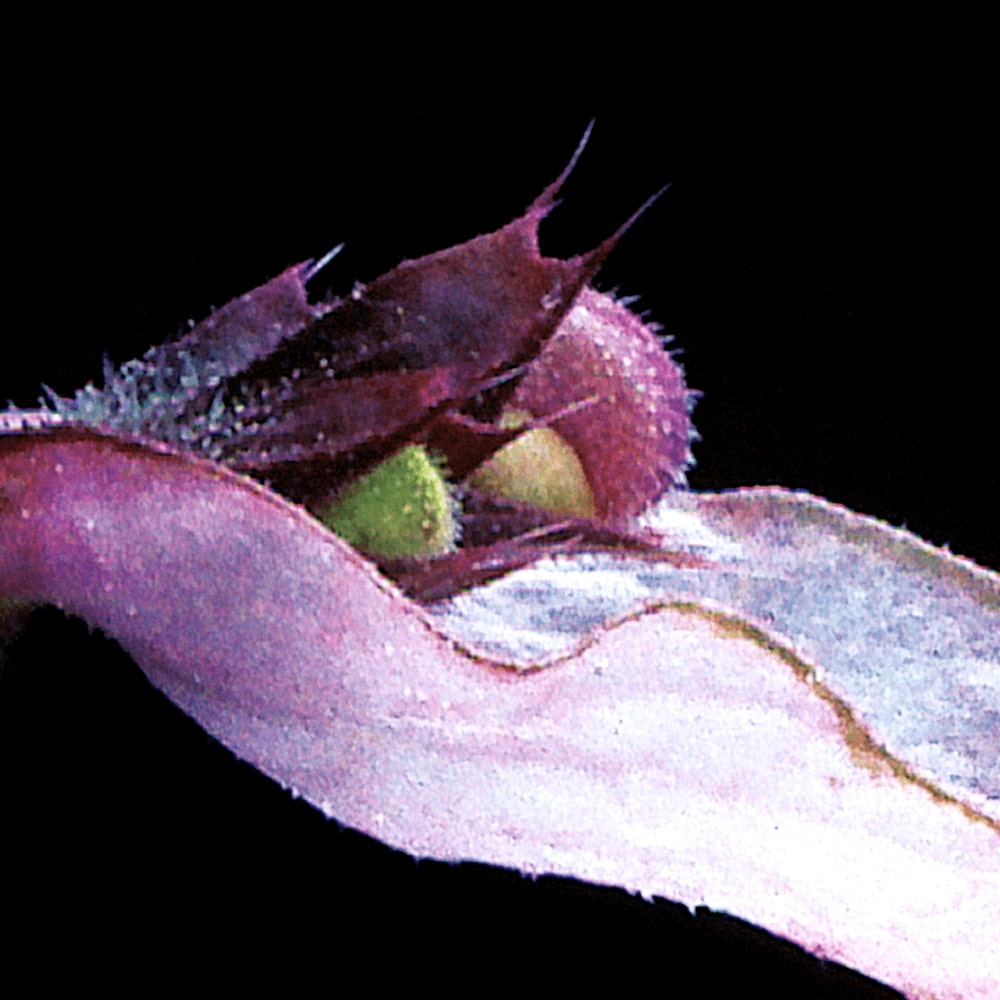 Clary Sage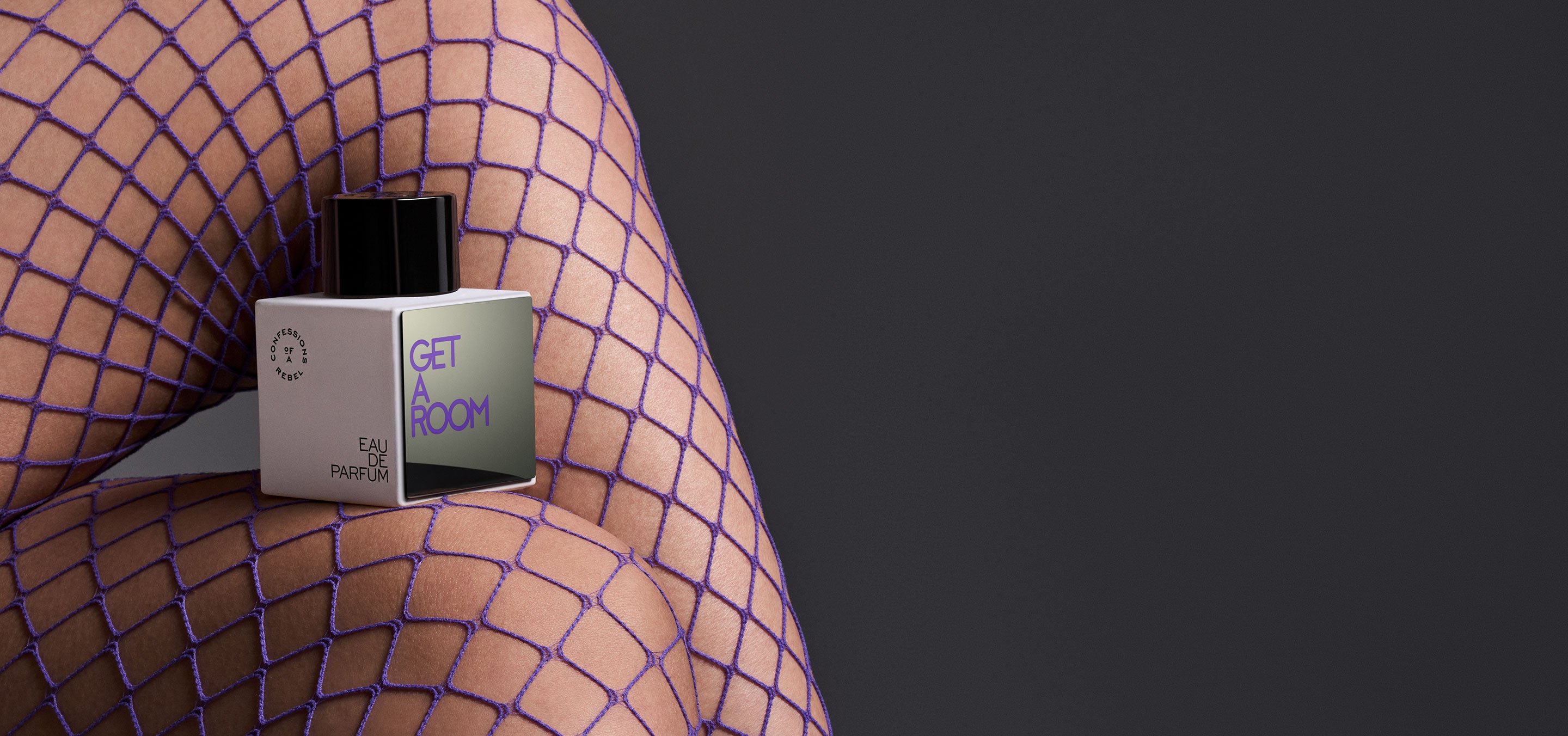 EAU DE PARFUM
Get A Room has one mission: to deliver pleasure from the moment it touches your bare skin. It stays true to its promise by scandalously matching up apple with mandarin and woods. Vanilla and praline follow up guided by passion, climaxing with a touch of spice. With the full-sized bottle, you get to enjoy this rush time and time again.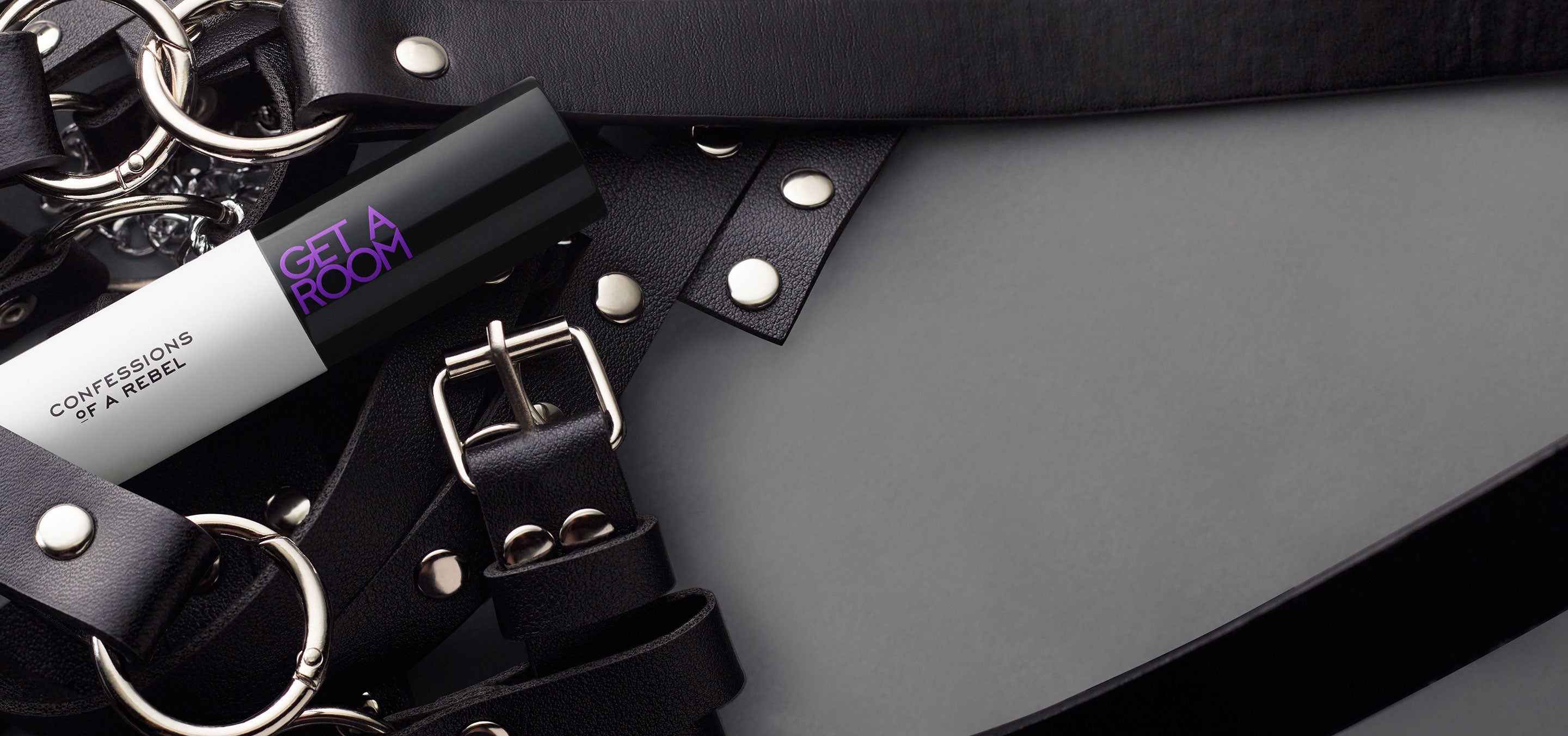 TRAVEL SPRAY
Purse, pocket, and travel friendly, this compact 8 mL spray is loaded with your favorite accords and perfectly sized for those times on the road or on the run. Like a joy ride, you never know where the night will lead you, so it's best you come prepared.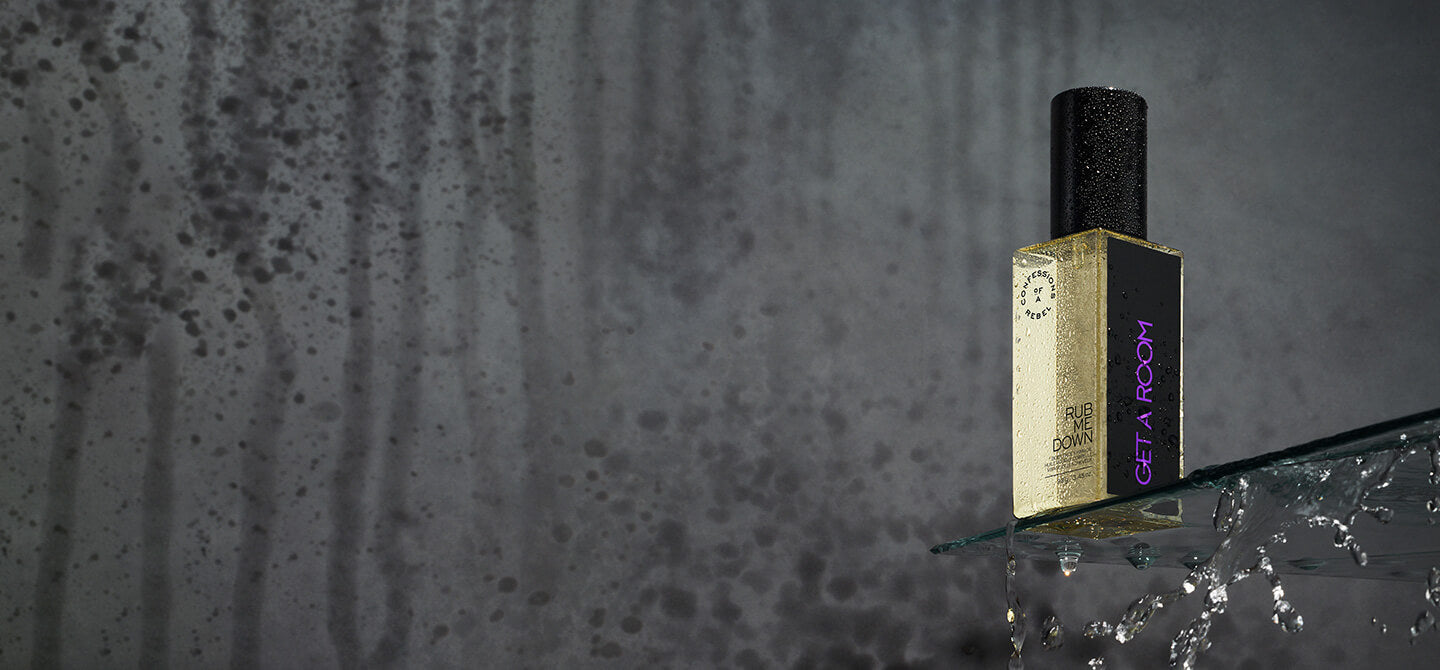 BODY OIL
When you want to be touched all over, indulge in a nourishing formula that shows your body some love from head to toe. Infused with a nourishing blend of grape seed, sunflower seed, safflower seed, and jojoba oils, the Rub Me Down oil can be used to moisturize your face, hair, and body on contact.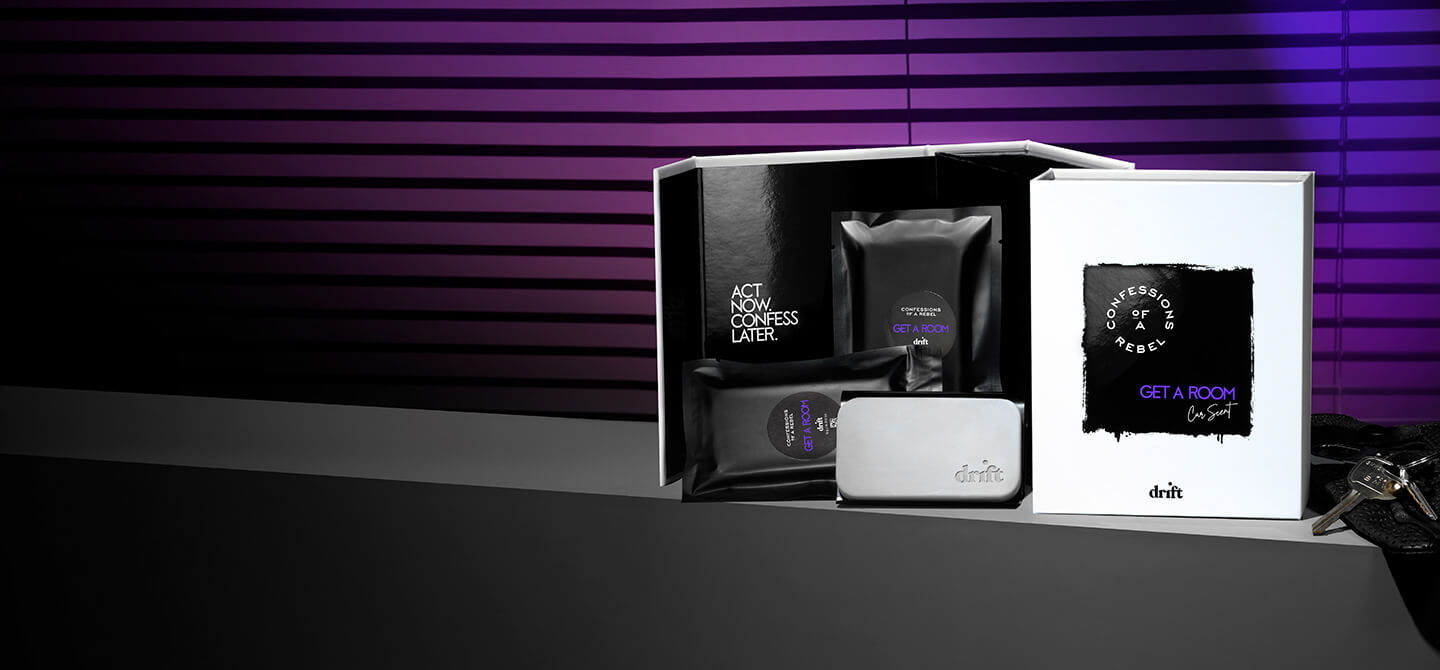 CAR SCENTS
Forget the old-school air fresheners that dangle from your rearview mirror, blocking the open road ahead—we're about to upgrade car scents as you know them, thanks to our exclusive collaboration with Drift. Meet your new wingman, the Stone Freshener. Made of an organic stone blend and magnetized to fit perfectly on your car visor, paired with the addictive aroma of Get a Room scent.
Turn up the heat and get in the mood with our curated Spotify playlist.